This article, Zion (End), is a Role-Play article.
This article, Zion (End), is a Role-Play article.
This article, Zion (End), is one of this wiki's original or special pages and we wish to preserve its state and nature.

---

~The Lookout Wiki (8 May 2012 - 24 June 2017)~
This article, Zion (End), is property of XxGodZerxesxX.
This is
Zion
in the end, after the and .
Alliance Info
Friends
(Best Friend)
(Good Friend)
Mars (Friend)
(Friend)
T.O.A.A. (Good Friend)
Harmony (Friend)
DJ (Rival/Friend)
(Friend/Personal Blacksmith)
​
Transformations (and Power Levels)
Attitude
Base: Serious and does'nt like to toy with opponents.
SSJ: Strict.
SSJ2: Really cocky and always gives his opponent an advantage.
SSJ3: Talks quietly and is really cocky.
SSJ4: Cocky nothing but cockyness and fun.
SSJ5: Playful and always toys with his opponents unless they are near his power then he will kill them at the first chance.
SSJ6:Calm always
SSJ7:Litterly just sits down during his fights.
SSJ8:Acts like a kid.
KSSJ:Just day dreams without worry of the fight.
Students
Moves and Color
Kamehameha (Every version of Kamehameha)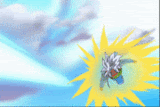 Unwanted Pain
Fusion Dance (Other person must also know)
Z-Energy Wave (Takes up NO ki)
Items
Blue Razorback Guitar (Also weapon)
Quotes
"Okay, lets go"
— Zion as he merges with Supreme Kai
"Want my full power, Okay, that's what you'll get!"
— - Zion as he prepares to face DJ
"We should do it again sometime"
— Zion after he beats DJ.
.

.
Gallary
Ad blocker interference detected!
Wikia is a free-to-use site that makes money from advertising. We have a modified experience for viewers using ad blockers

Wikia is not accessible if you've made further modifications. Remove the custom ad blocker rule(s) and the page will load as expected.