This article, Zeri, is a Role-Play article.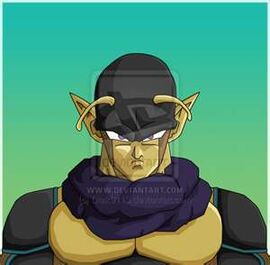 Zeri
is the Namekian evil half of
Zari
. He wants to gain control of and control the universe!
He "assumingly" killed Zari. Every second he grows stronger... He created Zenron, a complete clone of SS.
Techniques
History
In the The History of Silver Shenron, Zeri is the Main Antagonist, He is mentioned in nearly every chapter, and in the end, He will duel off with the chosen one.
Ad blocker interference detected!
Wikia is a free-to-use site that makes money from advertising. We have a modified experience for viewers using ad blockers

Wikia is not accessible if you've made further modifications. Remove the custom ad blocker rule(s) and the page will load as expected.