This article, Zeon, is a Role-Play article.
This article, Zeon, is property of Zeon1.
This character, Zeon, is an official main Lookout RP character!
Zeon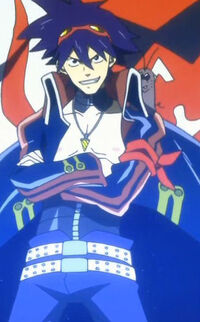 Name
Profile
Professional Status
Personal Status
Theme
[

v

 · 

t

 · 

e

]
"Who the hell do you think I am?"
— Zeon defending himself.
Zeon is a newcomer to the Lookout Warriors, and a Saiyan who is the last living descendant of the original God of Destruction. He quickly proves his great strength and becomes a beloved member of the team despite his odd origins and personality.
Appearence
Personality
History
Powers and Abilities
Quotes
Major Battles
Trivia
Ad blocker interference detected!
Wikia is a free-to-use site that makes money from advertising. We have a modified experience for viewers using ad blockers

Wikia is not accessible if you've made further modifications. Remove the custom ad blocker rule(s) and the page will load as expected.