This article, Yuki, is a Role-Play article.
This article, Yuki, is a Role-Play article.
This article, Yuki, is property of DragonxBall.
This character, Yuki, is a main Lookout RP character!

Yuki is the Awesome RP character of DragonxBall who is his main character along with Ren so they share the spotlight. 
Yuki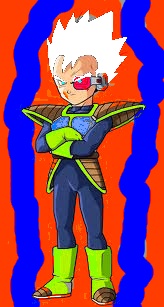 Name
Profile
Professional Status
Personal Status
Theme
[

v

 · 

t

 · 

e

]

He is the leader of The , and is very polite.
Basic Techniques
Flight
Ki blast
Full Power Energy Wave
Finger Beam
Fusion Dance
Techniques
Final Flash
Finish Buster
Tri Blast
Slow Kill
Supersonic Beam
Chase Down
Death Ball
Kamehameha
Kamekameka (Mis-Prenounced Version of Kamehameha)
Signature Techniques (Only he can do)
Ultimate Techniques
Power Increasers
Mystical Spirit
Unlock Potential
Mystic Yuki
Killer Inside
Forms & Current Power Levels (Power levels may increase over time)
Fights
Themes
Ad blocker interference detected!
Wikia is a free-to-use site that makes money from advertising. We have a modified experience for viewers using ad blockers

Wikia is not accessible if you've made further modifications. Remove the custom ad blocker rule(s) and the page will load as expected.