This article, Vegito (Kenichi The Mightiest Disciple Version), is a Role-Play article.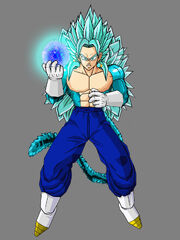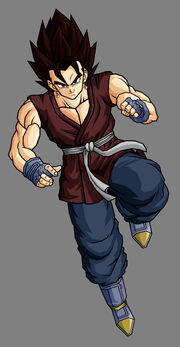 Vegito
is the Potara fusion of Goku and Vegeta fused by use of the Potara Earrings. His voice is a dual voice that contains both Goku's and Vegeta's voices.
Abilities
.Flight
Ki Blast
kamehameha
Super Kamehameha
Big Bang Attack
Spirit Sword
Final Kamehameha
Complete Sho
Savage Counter
Banshee Blast
Spirit Cannon
Saiyan Shield
After-Image
Instant Transmission
Transformation
Ad blocker interference detected!
Wikia is a free-to-use site that makes money from advertising. We have a modified experience for viewers using ad blockers

Wikia is not accessible if you've made further modifications. Remove the custom ad blocker rule(s) and the page will load as expected.