Welcome to the Lookout
Hello, welcome to the Lookout, a role-playing and fan-fiction database that combines elements from all anime and other series to create one unique omniverse!

On the Lookout, founded on 8 May 2012, we bring together the creative elements from a variety of different series, anime, and games to create a great role-playing and fan-fiction universe. Be sure to read the official wiki rules and policies and also visit chat for a while. The wiki is not very strict or too formal, we allow a lot of social flexibility and treat our users like a community.

You can contact the members of the Lookout Council or any user on the wiki to help you on the wiki! We are a large community. However, we are in no way endorsed or affiliated with Toei Animation or the makers of any of the series you may find on the wiki.

SLOGAN: Twisting everything into a new reality!
---
Lookout Council
The Lookout Council is comprised of the Bureaucrats, Administrators and Chat Moderators that help deal with problems and issues on the wiki, such as designs, rule enforcement, and policies. Message them for any help.
---
Current RP Saga
The current major role-play saga (or arc) happening in wiki RP right now is the Wrath of the Underking, by TheGreatKuzon!. With influences in medieval folklore, historical legends, and elements of fantasy, it delivers an action-packed and intriguing new depth of lore, involving a dark cult reviving an ancient King in their plans to take over the universe with black magic mist.
---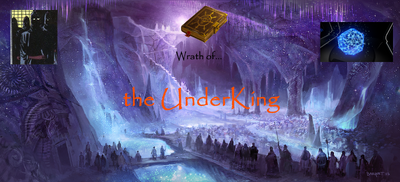 Featured Characters
Our Featured Characters are Lord Kuzon & Zion X!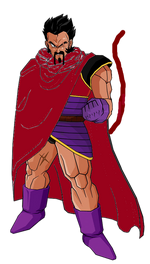 Lord Kuzon was a Saiyan military leader, warlord, elite warrior, writer, and revolutionary who led a major regiment of the Saiyan Army under King Vegeta, and achieved fame through his writings that inspired/called for a revolution and plan for Saiyans to form a space empire utopia. He was the father of renowned Lookout Crew co-founder Kuzon. Read more!
---
Zion X (シオン), is a Saiyan male born in 1483 and is the main role-play character of XxGodZerxesxX. Zion is the prince of the Tuffles under Bano who is king of Pluto. He is a strong, helpful member of the Neo Lookout Crew in Lookout II RP. Read more!
Featured Fan-Fiction
The featured Fan-Fiction is Story of Spurn: Book One - Lions of Spurn !
---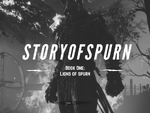 Lions of Spurn is the first book of The Story of Spurn fanon series. It is written by Le Crying Daryl. For the full gallery of characters in this book, click here.
The book starts off with the very beginning of Old Planet Spurn's history, when the Aen Vars and Aen Genus were first conceived into reality. The Aen Vars were born as Grand Dragons, Aen Genus started as smaller, but superiorly powerful humanoid lions. The two races initially did not interact with each other for several decades, but Zeralt, a Grand Aen Var Dragon, proposed that they live together in order to truly thrive. A relationship between the races was born and taken care of, until a conflict happened, where the Aen Genus were somehow killed by Azuth. A few Aen Genus survived, under the curse of Azuth's wrath, turned into doves. Several thousand years later, these shadows of what were once great Aen Genus approach a boy named Avarex, and promise him eternal power... in exchange for Azuth's head.
Policies
Guides
Reference
Create a page and get started!
---
Today is July 26, 2017.
Supreme News!
July 2017
---
---
This is the current month's news. For the previous months' news archive, visit Supreme News Archive.
Featured User
Our Featured User is KazionKnight!
---

KazionKnight (or Kaz) is has been around for a while now and is an active, integral part of our community. His most popular fanfiction is Dragonball: Generations, about a Saiyan named Goshen who lives many years after DBZ and forms a fighting crew with other warriors to protect Earth. Though great warriors like Goku have now passed, him and other fighters he meets on his journey will become Earth's new protectors. . His Lookout II RP character is Kazion and his Lookout III is Elcan.
Blogs!
Ad blocker interference detected!
Wikia is a free-to-use site that makes money from advertising. We have a modified experience for viewers using ad blockers

Wikia is not accessible if you've made further modifications. Remove the custom ad blocker rule(s) and the page will load as expected.