This article, Seno, is a Role-Play article.
This character, Seno, is a main Lookout RP character!
This article, Seno, is property of Vegito 7900.
Seno
Name
Name
Seno
Romanji
Son Hikaru (Japanese Name)
Seno Cipher (Anime Name)
Son Seno (Manga Name)
Debut
RP Sessions: October 5
Profile
Race
50% Saiyan 50% Human
Gender
Male
Date of Birth
Unknown
Date of Death
None
Age
19
Height
6'3"
Weight
139 lbs
Professional Status
Affiliation
The sixteen sacred destructors
Occupation
Protecting the universe
Personal Status
Relatives
Ian (Incarnate) Hideki (Son) Caitlynn (Daughter) Shun (Nephew) Zion (Brother) Zan (Brother) Zan .Jr (Nephew) Vegitax (Step-son) Bandra (Step-son)
Theme
[

v

 · 

t

 · 

e

]

Seno is the reincarnation of , his parents are unknown. He is 19. 
History
Seno was born to two unknown parents as the reincarnation to Ian, an extremely powerful Saiyan/Demon. Seno was abandoned by his parents at a young age and was forced to strive for himself. Seno was eventually found by a saiyan family and was raised by them. Eventually Seno grew to be very violent and resentful, and he strived to unlock his Black Sun form.
Personality
Seno is rude and disrespectful. He is cocky, arrogant, and somewhat annoying. When he's pissed, he happens to stutter a lot. Weird ass quality..
Gallery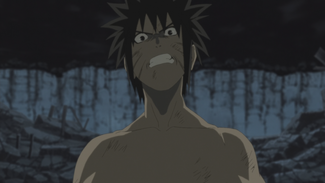 Ad blocker interference detected!
Wikia is a free-to-use site that makes money from advertising. We have a modified experience for viewers using ad blockers

Wikia is not accessible if you've made further modifications. Remove the custom ad blocker rule(s) and the page will load as expected.