This article, Satoro, is a Role-Play article.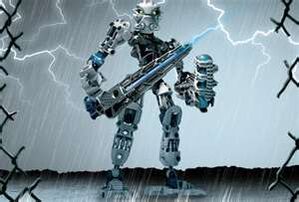 Satoro
is the fusion of and , and is powerful warrior.
About
Satoro will never back down from a fight and will always stick up for the weak.
He is the first fused member of the Legendary Heroes.
If there's ever any villain....Satoro will be there.
Equipment
Cold life - Sword/Blade
Winter's Fury - Gun/Blaster
Icenika Mask - a fusion of the and Matoro's ice mask
History
Satoro may appear in the fanfic.
Ad blocker interference detected!
Wikia is a free-to-use site that makes money from advertising. We have a modified experience for viewers using ad blockers

Wikia is not accessible if you've made further modifications. Remove the custom ad blocker rule(s) and the page will load as expected.