This article, Oblivion, is a Role-Play article.
This article, Oblivion, is property of Silver Sage.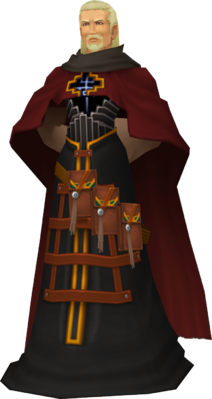 Oblivion
 is a villain created by PhantomSilverShenron. He is the main villain of the upcoming "Rise of Oblivion" RP arc.
About
Oblivion has been called "King of Shadows" for a good reason. He rules over everything that feeds on darkness. He was Nobody's mentor, until his student turned on him and sealed him within his own castle walls. Oblivion can manipulate nearly anything to his own will, even creating copies of people. He uses the power of shadows to fight and subdue his opponents. He is very good at angering his foes into releasing their power and letting go of their body control.
Gallery
Ad blocker interference detected!
Wikia is a free-to-use site that makes money from advertising. We have a modified experience for viewers using ad blockers

Wikia is not accessible if you've made further modifications. Remove the custom ad blocker rule(s) and the page will load as expected.