Mystic Zion
is the fusion of
Zion
 and his son. This form was later surpassed by 
Zion's new form
.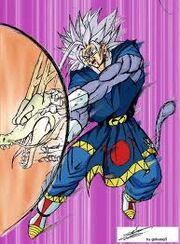 Forms
Base
Super Saiyan
Super Saiyan 4
Supreme Form
Techniques
Ki
Healing Ablillity
Flight
Kiai
All Kamehamehas
Dragon Kamehameha!
Suprme Kamehameha
Dragon Fist
Spirit Bomb
Supreme Spirit Bomb
All moves used by Supreme Kai
All moves used by Goku
Allies
Enemies
Ad blocker interference detected!
Wikia is a free-to-use site that makes money from advertising. We have a modified experience for viewers using ad blockers

Wikia is not accessible if you've made further modifications. Remove the custom ad blocker rule(s) and the page will load as expected.