This article, Lookout Restoration Act, is property of TheGreatKuzon!.
This page or character is no longer in official use. Some of its contents may be currently illegitimate or wrong.
This article, Lookout Restoration Act, is one of this wiki's original or special pages and we wish to preserve its state and nature.

---

~The Lookout Wiki (8 May 2012 - 24 July 2017)~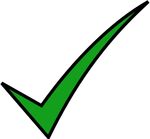 This Arc/Act/Page RP or so has been passed and/or completed!
---
LOOKOUT RESTORATION ACT
Of the People, of the Lookout and/or Supreme Dragon Ball Wiki, this is the introduction to the LOOKOUT RESTORATION ACT. This Act will assign the Wiki, restored to its former self, as before the date of July 1, 2012. As by this Act, the administrative office of Supreme Dragon Ball Wiki will have full right of maintaining the wiki during this act's reign. While this Act is in order, may:
Bueraucrats may make users temporary Rollbacks, to help clean any bad edits.
Delete spammed pages, and/or comments posted on pages or blogs, or other sorts of pages.
Help our users return that left between the period of October 16 and November 28, 2012. Also the user may make campaigns that are allowed to the wiki(s) allowed policies.
Upon this Act's completecy, the Act may be put hence forth again, as many times as nessecary, to maintain the wiki and a fair and decent order; which it should be upon. All the administrators of this wiki must agree to this Act, to have it passed upon time. 
Ultra Kuzon, Vegito 7900, AssassinHood, SupremeLegacy - SIGNED
Ad blocker interference detected!
Wikia is a free-to-use site that makes money from advertising. We have a modified experience for viewers using ad blockers

Wikia is not accessible if you've made further modifications. Remove the custom ad blocker rule(s) and the page will load as expected.