This article, Lookout Fanon Hall of Fame, is a Fan-Fiction article.
Lookout Fanon Hall of Fame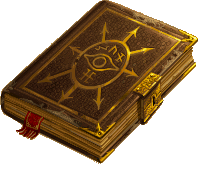 Welcome to the Lookout Fanon Hall of Fame, containing the best chosen fan-fictions written by the best writers of The Lookout Wiki. Read below to check out all the works of writing and find out how your fanon could be admitted!
Admission
The standard for fan-fictions in the hall would be graded upon, first of all, grammar and story in general. Closer in, we'd focus on how well it is written (such as eloquence), and character and plot dynamics. Any great fan-fiction has quite an intellectual meaning behind it, or is a metaphor for something, with a strong base and hook to it that draws readers in. They are deserving of high appreciation and analysis, and the writers are respected in their art. Length also matters, fanons must be at least 50,000 bytes to be considered. Short stories however can be any length, as long as less than that (the shorter, the more quality should be present).
Admins and fanon critics would ultimately decide what goes in the hall. Fanon critics are users who the admins believe are good readers and analysts of fanons and thus acknowledges their opinion. If you would like to try for the position, message an admin.
Hall
These are all the stories on display within the hall for any user to read. It features the fanon, the name of the author(s), and a short summary.
---
Ad blocker interference detected!
Wikia is a free-to-use site that makes money from advertising. We have a modified experience for viewers using ad blockers

Wikia is not accessible if you've made further modifications. Remove the custom ad blocker rule(s) and the page will load as expected.