This article, Lookout College, is a Role-Play article.
This article, Lookout College, is property of TheGreatKuzon!.
This article, Lookout College, is a Role-Play article.
Lookout College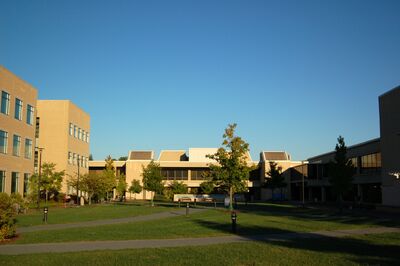 Lookout College is the official curriculum college for the Lookout. However, it is not a proffesional college such as Supreme City University. It is more of a local community college. It is located in north Supreme City. You must have completed 12th grade High School to attend.
Sign up in the comments please. Thank you for attending Lookout College.
Curriculum
At the Lookout College, we assure you have the best education possible to complete your schooling and enter the real world, and form a career. We provide a wide arrange of teaching curriculum. You are taught by proffesional proffesors. The cost of attending Lookout College is between 5,000 and 7,000 Zeni, for a complete 4-year course. For a basic 2-year course, it will be between 2,000 and 4,000 Zeni. For anything longer than 4 years, attend a larger college, or for something below 2 years, notify the Admins.
Dorms
Lookout College has two buildings each with 50 dorms; 100 dorms. Not many attend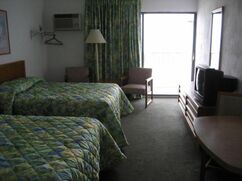 the college, so there should be room for you. The rooms are like average hotel rooms, they have wide televisions, tables, a couch, two beds and a personal bathroom, as well as a fridge. There are parking lots on each side outside.
Sports
Lookout College's intramural sports include Basketball, Hockey, Football, Softball, Tennis and Ping Pong. You can sign up for these in the comments. Accidents are your responsibility, and sports can cost from 200 to 500 Zeni to include in your education. This will take hours from your day, but feel free to unregister at any time.
Famous People & Professors
Professor Doctor, Scientist, Historian and Physicist intellectual William Y. Gerhard currently works and studies himself here, in all advanced classes except art and history, teaching students professional advanced math and science. He has a job on all levels and is Senior President of the Board. Many people join the college due to this. He also works at Supreme City University at night.
Sign Up
You are allowed to choose which classes you would like, and this must be turned it at least a month before classes start to be registered.
Ad blocker interference detected!
Wikia is a free-to-use site that makes money from advertising. We have a modified experience for viewers using ad blockers

Wikia is not accessible if you've made further modifications. Remove the custom ad blocker rule(s) and the page will load as expected.