This article, Junior, is a Role-Play article.
This article, Junior, is a Role-Play article.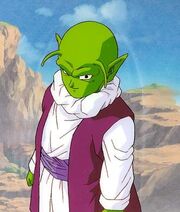 Jeff
Jr
. or
Junior
as he is called, is the son of Jeff and Dbzroolz. He is also JanembaFreak97's backup RP character.
Personality
Junior is a pacifist, and refuses to train in any form of martial art. He has a bad relationship with his father, and they are constantly at each others throats.
History
Junior was born 2 years ago, but is currently a teenager due to Namekian aging. He left home after a fight with his parents. In this same fight his Mom kicked his Dad out of the house. He goes to Harvard university, and is working towards a Doctorrette in Anthropology.
Ad blocker interference detected!
Wikia is a free-to-use site that makes money from advertising. We have a modified experience for viewers using ad blockers

Wikia is not accessible if you've made further modifications. Remove the custom ad blocker rule(s) and the page will load as expected.