This article, Joesph, is a Role-Play article.
This character, Joesph, is a main Lookout RP character!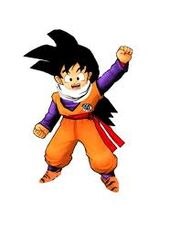 This article, Joesph, is property of Trunksbrief789.

Joesph is the friend of Masumini who was born exactly at the same time frame. Not wanting to be an adult, Joesph foolishly wished himself to be a kid forever, and would train a lot.
Race: Human
Parents:
Friends : Masumini
Attacks: Destructo disk , Kamehameha, Big bang attack, final flash, after-mirage,
Mentors: Masumini,
Deaths of Joesph
Joesph vs Reacho
Ad blocker interference detected!
Wikia is a free-to-use site that makes money from advertising. We have a modified experience for viewers using ad blockers

Wikia is not accessible if you've made further modifications. Remove the custom ad blocker rule(s) and the page will load as expected.