This article, Gorudo, is a Role-Play article.
This article, Gorudo, is property of SupremeLegacy.
Gorudo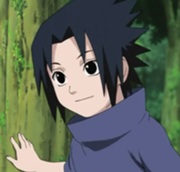 Name
Profile
Professional Status
Personal Status
Theme
[

v

 · 

t

 · 

e

]
Gorudo is the five year old son of  and Lola. He lives in Hayasegakure along with his father, the Kawakage, or leader of the village.
Personality
He is a bright, grateful, and kind hearted little boy. He trains a lot with his father and fellow villagers. He's interested into girls at an early age, being 5.
Seen Techniques
Flaming Chidori
Sharingan
Nijigan
Fire Style: Fireball Jutsu
Flaming Kunai
Shurikan Dash
Heiwagan - Meaning eye of peace, Gorudo uses this doujutsu, or eye technique to calm, or stop battles when need.
Fire Style: Grand Fire Barrage
Water Release: Mini Whirlpool

Earth Style: Rock Golem
| | | |
| --- | --- | --- |
| Offense | | 2/5 |
| Defense | | 2/5 |
| Speed | | 3/5 |
| Intelligence | | 1/5 |
| Strategy | | 3/5 |
Weaponry
Gallery
Ad blocker interference detected!
Wikia is a free-to-use site that makes money from advertising. We have a modified experience for viewers using ad blockers

Wikia is not accessible if you've made further modifications. Remove the custom ad blocker rule(s) and the page will load as expected.