This article, Fusion Tournament, is a Role-Play article.
The
Fusion Tournament
is a Wiki RP Tournament.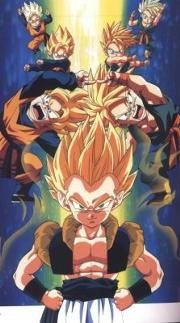 About
It is a Tournament that will involve the Fusion technique (Dance and Potara but Dance is better to use since it is just a Tournament. It will have a number of contestants who will choose a partner to Fuse with either way, and when they fight another fused member, they will be fused.
The Stage looks similar to the World Tournament Stage, but more round like a circle. It has audience stands circling the arena/stage. The officials provide food and drink casualties for your enjoyment for free. You have time to train before the tourney too.
Sign up
Sign up now for tickets! The tourney is July 1st. Leave a Comment and get ready! Good luck and start training with your Fusion partner now!
Ad blocker interference detected!
Wikia is a free-to-use site that makes money from advertising. We have a modified experience for viewers using ad blockers

Wikia is not accessible if you've made further modifications. Remove the custom ad blocker rule(s) and the page will load as expected.