This article, Evil Desaku, is a Role-Play article.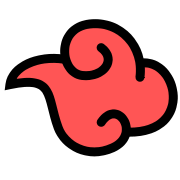 Evil Desaku
is a clan started by to get revenge for being treated like a child.
Members
(Leader)

Amutaki (2nd in Command)
Zekailo (Soldier)
New Desaku
Bounty Hunters
History
The clan was made by Hikaru to prove he wasn't a little kid. Many people were in-slaved. Hikaru made many of them soldiers or Bounty Hunters. Zekailo was made an Elite Soldier for Hikaru saw how skilled he was in battle. Zekailo soon became loyal to Hikaru, as many others did. Amutaki was promoted to 2nd in Command after he proved loyal by killing his best friend. The clan is now at war with all the others.
Enemies
Eclipso
Ian
Zan Jr
Zion
Hikari
Kage
Vegitax
Any others who weren't inslaved
Clan Moves
Hashakari
Amaterasu
Dead Soul Jutsu
Evil Nijigan
Dark Kamehameha
Darkness Spread
Death Ball
Die!
Ad blocker interference detected!
Wikia is a free-to-use site that makes money from advertising. We have a modified experience for viewers using ad blockers

Wikia is not accessible if you've made further modifications. Remove the custom ad blocker rule(s) and the page will load as expected.