This article, Elite Task Force, is a Role-Play article.
This article, Elite Task Force, is one of this wiki's original or special pages and we wish to preserve its state and nature.

---

~The Lookout Wiki (8 May 2012 - 26 April 2017)~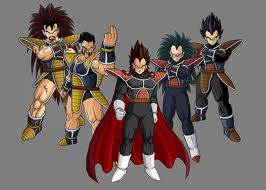 The Elite Task Force is a Saiyan Elite Squad who spread mayhem through out the Galaxy.
Team
Beet: The leader and the one who makes the decisions.
Lima: The most Dangourous and Cruetral.
Orak: The most worthy to be Saiyan.
Conor: The second in command.
Kactac: The youngest of the group.
Ad blocker interference detected!
Wikia is a free-to-use site that makes money from advertising. We have a modified experience for viewers using ad blockers

Wikia is not accessible if you've made further modifications. Remove the custom ad blocker rule(s) and the page will load as expected.