This article, Draik, is a Role-Play article.
Draik is the son of DJ and Tali. He always trains to get stronger and he always loves to fight and cause mayhem. Much to the disliking of Tali, Draik causes trouble anywhere he normally goes.
| | | |
| --- | --- | --- |
| Offense | | 4/5 |
| Defense | | 5/5 |
| Speed | | 5/5 |
| Intelligence | | 4/5 |
| Stealth | | 4/5 |
Early Life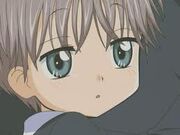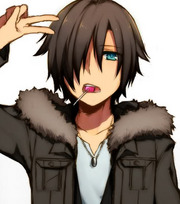 As a baby, Draik didn't (normally) cause trouble. He would always find a way to find SOMETHING to do, even late at night.
Childhood
As a kid, Draik ALWAYS caused trouble. This includes suspension on the first day of school, fights, and more. He even caused trouble outside of school, like mistakenly robbing a bank, and more.
Teen
As a teen, Draik still caused trouble. He still trains to fight the evil and is trying to become as strong as he could ever be. This is Draik's current state. +(or is it?)
People Draik's cool with
Hideki (friend/rival sometimes)
Mike (friend sometimes)
Miri (friend)
DJ (Dad)
Tali (Mom)
Power and Forms
Draik's power and forms are unknown at the moment.....
Trivia
Ad blocker interference detected!
Wikia is a free-to-use site that makes money from advertising. We have a modified experience for viewers using ad blockers

Wikia is not accessible if you've made further modifications. Remove the custom ad blocker rule(s) and the page will load as expected.