This article, Destruction Topazo, is a Role-Play article.
This article, Destruction Topazo, is property of Maroyasha.
Destruction Topazo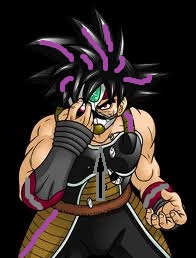 Name
Profile
Professional Status
Personal Status
Theme
[

v

 · 

t

 · 

e

]
About
Destruction Topazo was a former form of Topazo that sperated from him. DT was killed by the Lookout Crew, but has been brought back by Scal.
Forms
Moves
Ki Blast
Ki Barrage
Hellzone Grenade (A giant ki blast that splits and barrages opponent)
Destructo Disc
Kaio-Ken
Kaio-Ken times 30
Super Death Beam (Super Saiyan + Death Beam)
Special Beam Cannon
Double Special Beam Cannon (One Special Beam Cannon Per Hand)
Ki Kick (A Kick that is surrounded by Ki energy)
Ultimate Ki Kick (Two Ki kicks at once while spinning)
Spirit Bomb
Final Kamehameha
Double Ka-Me-Ha-Me-Ha (creates a Ka-Me-Ha-Me-Ha with each hand)
Angry Ka-Me-Ha-Me-Ha
Father-Son Ka-Me-Ha-Me-Ha
Tri-Beam attack
Buu-Buu-Volleyball
Ki Mouthblast
Crusher Ball
Super 3 Crusher Ball (Crusher Ball in SSJ3)
Ki Explosion (Releases almost all Ki from body in outward explosion and barely lives)
Eye Beam
Hypnosis (Hypnotizes opponent into hitting themselves with their own move-must make eye contact for 2 seconds)
Revenge Blaster (Absorbs your attack and sends it back double the power)
Maximum Negative Destroyer-A ball of energy that absorbs pure energy and destroys negative energy only can be performed by some one pure of heart and that has achieved Super Saiyan maximum
Soul Electricity (you'll find out what it does)
Soul Summon (must be done in Nirvana SSJ)
Soul Attack (all surrounding souls attack opponent -must be done in Nirvana SSJ)
Solar Flare
Masenko
Super Masenko
Spirit Ball
Eraser Cannon
Explosive Wave
Big Bang Attack
Free Spirit Cannon
Crazy Finger Beam
Angry Explosion
Light Grenade
Supernova
Elegant Blaster
Super Big Bang Crash
Nappa Cannon
Big Tree Cannon
Super Spirit Ball
Neo Tri-Beam
Burning Attack
Super Energy Wave Volley
Energy Blast Barrage
Full Power Energy Wave
Maximum Flasher
True Kamehameha
Feet Kamehameha
Super Ghost Kamikaze Attack
Cube Fade
Ki Sword
Wolf Fang Fist
Kick Slap
Desperate Rush
Afterimage Strike
Afterimage Technique
Dragon Fist
Dragon Throw
Stardust Breaker
Mystic Crusher
Chou Maretsugeti
Quiet Rage
Halo Stomp
Saiyan Rush
Hurricane Kick
Jackhammer
Fissure Fist
Full Nelson
Rock, Scissors 'N' Paper
Tornado
Blast Fist
Meteor Blast
Arrow Knee
Super Meteo Bashing
Flip Kick
Hyper Elbow Smash
Blast Fury Fist
Fury Kick
4 Arm Technique
Rengeki
Ad blocker interference detected!
Wikia is a free-to-use site that makes money from advertising. We have a modified experience for viewers using ad blockers

Wikia is not accessible if you've made further modifications. Remove the custom ad blocker rule(s) and the page will load as expected.