This article, Coke, is a Role-Play article.
This article, Coke, is property of Vegito 7900.
Coke (full-name Chad Coke) is a blue-haired human who is Ian's best friend and companion. 
Coke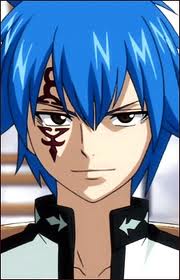 Name
Profile
Professional Status
Personal Status
Theme
[

v

 · 

t

 · 

e

]
Appearance 
Coke appears as a tall young man with blue hair and a tattoo going across his right eye. Coke usually wears a white shirt but will sometimes wear a black and gold cloak.
Personality
Coke is a smartass and doesn't really make a few friends. But he's always willing to help someone in need. Coke doesn't mind when people call him Coca-cola and will usually just ignore them. Though this, he does get pissed off when people mock him and will usually result in him cussing the person out.
Gallery
Ad blocker interference detected!
Wikia is a free-to-use site that makes money from advertising. We have a modified experience for viewers using ad blockers

Wikia is not accessible if you've made further modifications. Remove the custom ad blocker rule(s) and the page will load as expected.