This article, Battle of the Masters, is a Role-Play article.
This article, Battle of the Masters, is one of this wiki's original or special pages and we wish to preserve its state and nature.

---

~The Lookout Wiki (8 May 2012 - 27 April 2017)~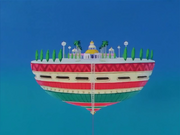 The Battle of the Masters is a Super Tournament where Master Fighters of Lookout Wiki go Head to Head in All-Out Battles of the Century.
It takes Place in the Wiki Chat. Sign up to be in it!
About
The Masters and Grandmasters of the Wiki go Head-to-Head in Huge Clashes to test each other powers. You get ready to fight and you and your opponent start the Showdown. The Fights last as long as they go on, until one User forfiets the Match or knocks the other one out for over 10 Seconds.
They were initially in 1040. The Battle of the Master's was revived in July 1071 when Kuzon fought Zion in a showdown, known as Revival of the Masters.
Rules
No Killing
No God-Modding (Suriving Everything thrown at you)
No Cheating
Sign Up
You Sign Up In the Comments. Put your User Warriors name and who you wanna fight.
Enjoy the Match, you might not come out alive.
Ad blocker interference detected!
Wikia is a free-to-use site that makes money from advertising. We have a modified experience for viewers using ad blockers

Wikia is not accessible if you've made further modifications. Remove the custom ad blocker rule(s) and the page will load as expected.