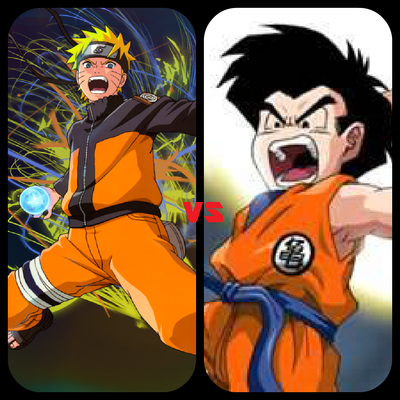 Yo.
After a long and pointless discussion in chat I decided to make a segment called the anime zone. A place where users can debate over anime related stuff. First of all Naruto (Naruto) vs Krillin (Dragon Ball Z)
Both Hinata and 18 are in danger, the only way for them to survive is by Naruto and Krillin fighting. If Naruto wins, Hinata survives. If Krillin wins Android 18 survives.
Leave your argument in the comment section. Bye!
Ad blocker interference detected!
Wikia is a free-to-use site that makes money from advertising. We have a modified experience for viewers using ad blockers

Wikia is not accessible if you've made further modifications. Remove the custom ad blocker rule(s) and the page will load as expected.